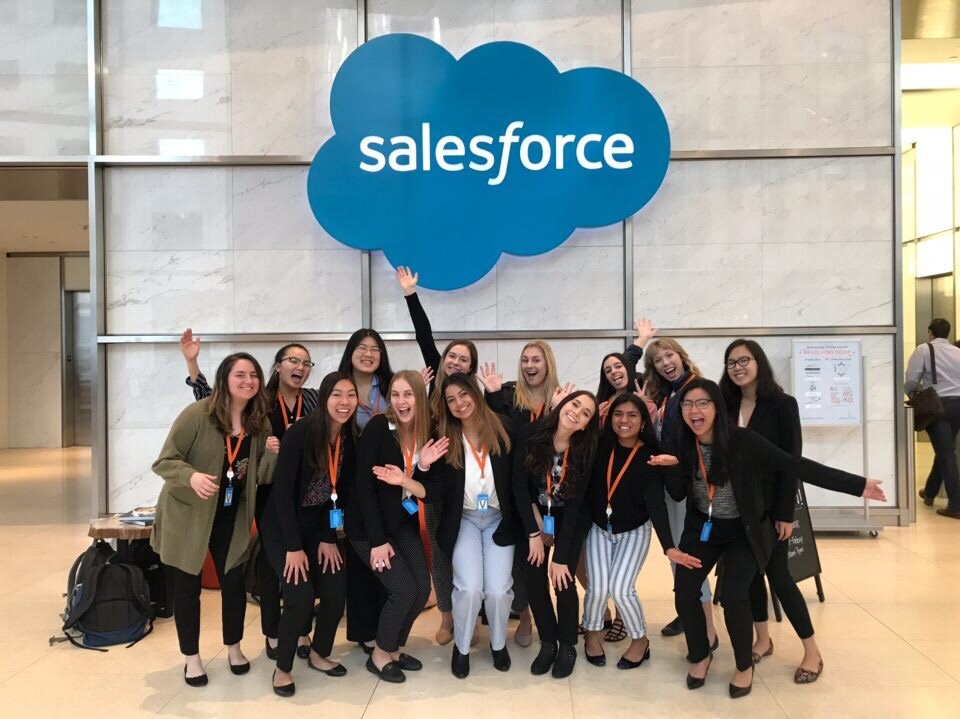 Ever wondered what it would be like to work for the company that's ranked 8th on Fortune's 100 Best Places to Work? Well, here's your chance! We're offering you the opportunity to live the corporate life in 3 days up in San Francisco, exclusively hosted and sponsored by Salesforce headquarters.

WIB's Career Development Bootcamp will be a 3-day immersive program that includes a stay in a hotel in downtown SF and a chance to participate in a variety of workshops, learning sessions with executives, and career mapping work with a mentor. This is an incredibly unique way to position yourself for future opportunities at Salesforce! This opportunity will not only get you exposure with a highly selective organization, but allow you to gather skills to carry forward and learn what it takes to succeed in an internship or job with a top technology firm.

We interviewed and selected 12 students to attend the bootcamp in March.
Applications are not yet open for next year, but keep an eye out for more information (and more opportunities like this one!).